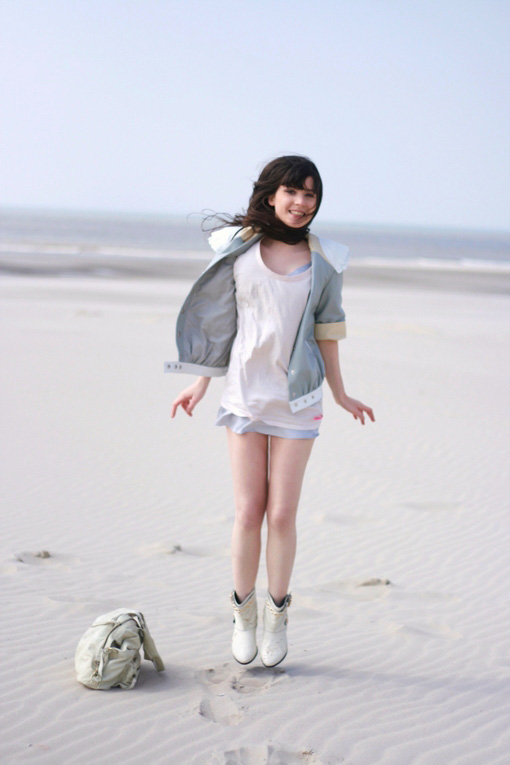 I wanted to read this interview with
Phoenix
's Thomas Mars on
Fluokids
, but of course it's in French. So I decided to utilize Yahoo's Babelfish service to translate it for me. I had never used the translator on such a big block of text, and the results make for some hilarious reading that defies comprehension. Read a paragraph or two for laffs. I doubt anyone will read down this far, but the highlight for me was their translation of the "pain" part of T-Pain's name, rendering him "T-Bread"! So...can anyone recommend a
good
online translator?
Then Saturday Night Live?



Already, I am hyper fan. One subdued the old sketch with Eddie Murphy or Bill Murray, in round, as you ace never time to really subdue a film…

But to play there, it was lunatic! One of my preferred moments. Because of makes when you cheeks into live the interest it is the fact that you can plant yourself. And there there is million guys, you know that if you plants, are finished to you in States. Inevitably you think of Ashlee Simpson when it is covered with sheet metal. I subdued full with performances which I found enough nazes. The trick is made in an odd way, you master keys three days of Thursday at Saturday to be repeated. At the end you, you can more about it arrive in a fright, are to you there "go ahead, complete, finished me the trick". All is made so that you stress and that you say yourself "I go foirer".

But at the same time, be bichonné to you as in Entourage. You requests a pizza pie, they you bring fifteen of them. They want to you saouler the mouth. The cameras pass to you to one centimetre of the mouth. And at the same time any walk miraculeusement because the guys who work are the best in all than they make. You ace impression to be in a kind of Rolls. You subdue Thirty Rock? It is a series on the back of the decoration of Saturday Night Live, that retranscribed well the trick. All around you, you ace these guys who are bloody iconic, the "pagers" which are out of suit and which have small NBC logos everywhere. And each guy you ace impression that it is right a dispach rider, but each guy is qualified like the caretaker of Ritz. They can have you what you want in the city, they have all the telephones of the White House, of the incredible tricks! It is the ultimate experiment ricaine.

Two hours before one plays, they said to us "good then, there is that Coldplay, U2 and Mc Cartney have which have required to play three songs like that", that puts serious the pressure to you and in more they ask us to sing "Too Young" which one has not played for one year. What is sad it is when it is finished, you requests if you will remake it one day. And at the same time what is nutcase it is that the album did not leave yet and that one is perhaps more the small group whom they ever took over there.



And before did that, the United States, you feel it how?



It was felt that it occurred a trick. It was felt that the guys were excited because the rounds which one had made had passed well

[...]



But, there are nevertheless dissensions, you like all the same thing?



There was of it but not the large ones. It is when somebody likes a really extreme trick. Extreme for us it is not an elegant trick. For example in the last T-Bread, there is a lunatic trick, that me I adore, that all are liked, it is the piece "Can' T believe it" with Lil Wayne. The side autotuné rappor, foncedé, you feel that he plays just with the machine, there is a trick which corresponds to our worship of the first catch, of the things impossible and hyper-spontaneous that you do not reproduce afterwards. This piece contains moments nutcases so much. In the same way there is full with small groups which flirtent with the bad taste, but you find that which you need in it.